Tri-Running Lafayette™ is happy to announce the arrival of a huge selection of new Brooks Running products. The amount of merchandise is massive, but the demand is just as sizeable. We recommend you get in the store as quickly as possible to ensure your preferred styles are still available.
One product featured in Brooks Running's Spring 2015 Collection is the Ravenna 6. This shoe, developed for both men and women, comes in three styles for each gender. The women's shoes show off pale pinks, sea foam greens and robin's egg blues, while the men's demonstrate burnt oranges, lime greens and fluorescent yellows. These spring palettes could only be greater if splattered with grass and dew from your morning run!
Tri-Running Lafayette is also offering the highly anticipated Ghost 7. The Ghost 6 was already a multi-award-winning shoe, but Brooks Running consistently goes above and beyond. This new model features a smoother heel-to-toe transition and an overall lighter design. Ratings are through the roof on the Ghost 7! Click here to see for yourself.
Brooks Running isn't just in the running shoe industry. They also produce high-quality athletic apparel and our store now offers an array of these products. With tights, tanks and tee's all made with the latest dry-fit materials, Brooks and Tri-Running Lafayette can have you fit and fashionable.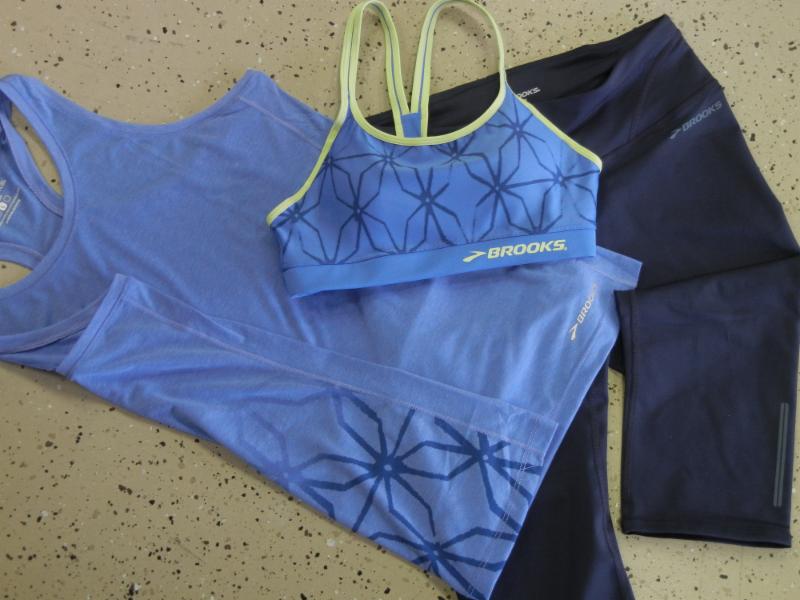 Like our Facebook Page and follow us on Instagram to keep up with product updates, sales and store information. Also, please take a minute to vote for us in the Times of Acadiana Best of 2015 competition! It's very simple. Just click here, choose the "Retail" category, and look for #16: Best Locally Owned Business in Acadiana, #21: Best Shoe Store and #23: Best Supplement Store.
Name: Tri-Running Lafayette

Address: 2813 Johnston Street, Lafayette, LA 70503

Look good feel good, right?

Tri-Running Lafayette is waiting for you.